Sonar services with an acoustic high resolution ARIS camera
The ARIS multibeam sonar enables an acoustic image analogous to that of an optical camera to be obtained. The resulting acoustic image shows the shape, size and movement of the object under conditions of a lack of visibility in the water. The image is presented on the computer screen in real-time is and simultaneously recorded for later playback on any computer. 
.
Types of services:
Search and location of underwater objects under conditions of lack of visibility in the water,
Assessment of the technical condition of hydrotechnical equipment in the absence of visibility in water,
Observation of objects in motion regardless of the state of water transparency,
Monitoring of fish migration in fishways,
Inspection of ships' hulls,
Searching for victims in areas with muddy water,
Searching for sunken objects in muddy water,
Evaluation of the effectiveness of electrical barriers installed close to dams with hydroelectric power plants,
Monitoring particle dynamics in water
Analysing the environment and the types of water bed,
Collection and reproduction of evidence in forensic science
Application areas of the ARIS sonar: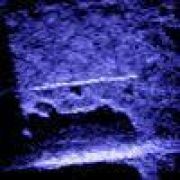 INSPECTION OF UNDERWATER CONSTRUCTIONS

ARIS can be mounted on Remotely Operated underwater Vehicles (ROVs), on Autonomous Underwater Vehicles (AUVs), on ships' sides, and can also be held by a diver. Images similar in quality to those obtained from video cameras allows a detailed inspection of underwater structures to be carried out. Sonar is used in muddy water, allowing underwater work to continue when a video camera cannot get any picture.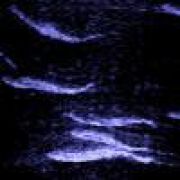 FISH MANAGEMENT
Counting: ARIS works in rivers, lakes and rock streams with very diverse beds. ARIS is placed at the edge of the water, directed perpendicular to the flow. The fish are presented and optionally counted and sorted as they flow through the sonar's field of view.Fish behaviour: Images similar in quality to those obtained from video cameras allow for observation of fish behaviour at night in muddy water near natural water bed structures and underwater constructions.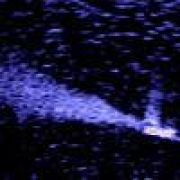 DETECTION OF FLOWS AND LEAKS

ARIS can detect drops of oil and gas bubbles formed in the water. This is useful when inspecting pipelines. ARIS is able to detect small particles (1 mm in size) up to 3 meters away, it can also detect dynamic flow around the objects.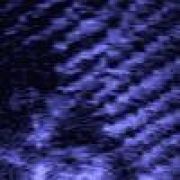 STRUCTURAL EVALUATION OF THE WATER BED

The user can easily distinguish a rocky bed from the sandy bed, determine the size of rocks and density, determine the size of vegetation and density, recognise details such as the existence of sandy waves on the bottom and their size.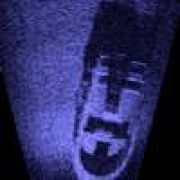 SEARCHES AND RECORDKEEPING
ARIS can be used during the search operations of missing persons, discarded objects as well as for surveys of underwater structures. If the search area is small, ARIS can be used for both pre-search (in low frequency mode) and for final identification and extraction (in high frequency mode).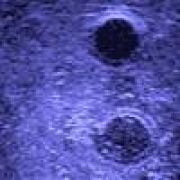 INSPECTION OF SHIP HULLS AND BERTHING PLACES
ARIS mounted on underwater vehicles or in the hands of a diver is used to check the condition of ship hulls or their berthing places. The diver version is equipped with a special monitor with an SVGA resolution.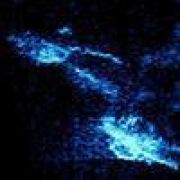 UNDERWATER SUPERVISION
Identification and warning to the operator about upcoming objects that could be a potential threat.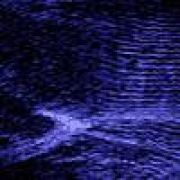 UNDERWATER ULTRASONIC CAMERA
ARIS can be placed on a ROV to help the operator to navigate and control the vehicle in environmental conditions where the other optical systems are ineffective.