Echo 2 is our survey vessel used to provide guidance:
hydrographic measurements in marine and inland waters,
monitoring of the coastal zone of the Baltic Sea,
searching for wrecks at sea,
inspections of buildings, wharves, pipelines, including checking the cleanliness of the bottom,
inspection of hydrotechnical constructions and ship hulls by means of underwater television,
specialized training in the use of hydroacoustic and hydrographic systems.
The ship on board can accommodate up to 12 people.
We offer the possibility of renting (charter) a ship ECHO 2 for diving work.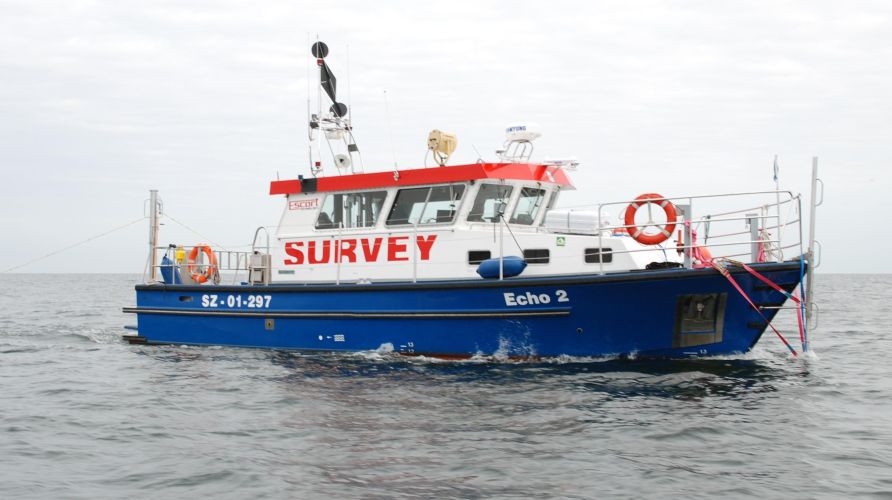 Basic dimensions of the ship:
Length: 13.0 m
Width: 4.1 m
Draft: 1.2 m
Auxiliary deck equipment:
hydraulically lowered aft ramp with ladder to the waterline (useful for entering and exiting the water and for submerging)
deck crane with a dmc of 100 kg
Hydrographic equipment:
The boat has a fully integrated hydrographic system that includes single and multibeam echosounder, towed sonar, scanning sonar, GPS RTK positioning system, ROV Falcon underwater vehicle, underwater positioning system, ARIS acoustic camera, motion sensor and more as required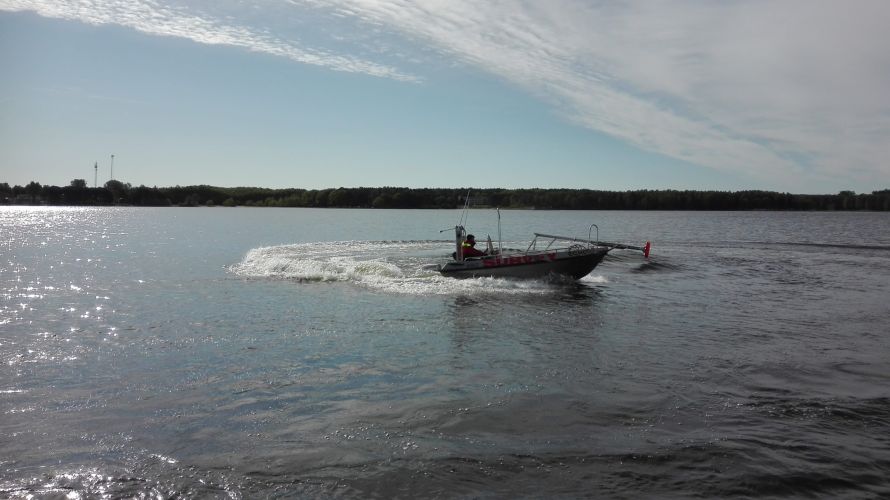 We offer to perform hydrographic work with the ECHO3 unit. The boat is designed for work on lakes and in rivers.
Equipped with an outboard motor, transported on a trailer.
Basic dimensions of the unit:
Length: 13.0 m
Width: 1.95m,
Weight: 400kg
Auxiliary deck equipment:
Engine: 60KM
Radiotelephone VHF
AIS
Navigation lighting
Possible hydrographic equipment:
Single-beam echosounder
Multibeam echosounder
Towed sonar
Scanning sonar
Magnetometer
GPS RTK positioning system
others as required